On Oct. 7, 2022, a pair of companies called Ginko Tree LP and Buckeye Tree LP purchased three properties near Broadway and Maple Street in Sonoma.
Less than six weeks later, on Nov. 15, Sienna Pointe LLC snapped up a pair of Sonoma parcels, one on Larkin Drive and the other on Studley Street.
Black Walnut LP joined the action Dec. 15, buying a property on Railroad Avenue.
And Red Spruce LP purchased two adjacent parcels on Third Street West in a Dec. 22 package deal.
Total money spent on those transactions: just over $23 million.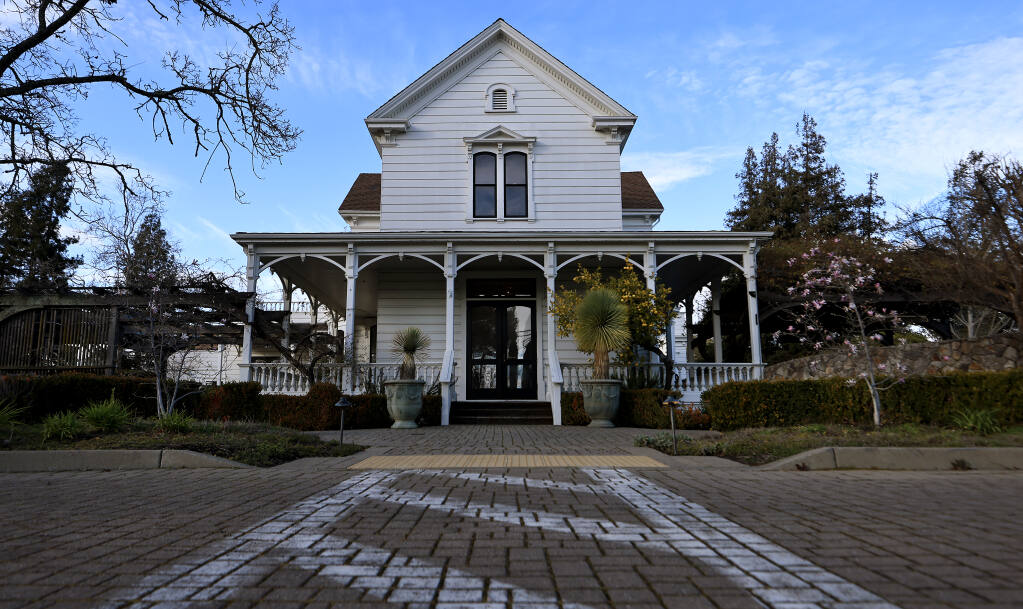 It's not uncommon, of course, for business entities to buy real estate. This cluster of acquisitions would hardly rate a mention, were it not for the individuals behind them.
All of those limited liability corporations and limited partnerships are owned by Ken Mattson and Tim LeFever, the most active, mysterious and scrutinized property owners in Sonoma Valley. During that same three-month span, their primary business — KS Mattson Partners — claimed another eight parcels in Sonoma or just outside its city limits.
A Press Democrat investigation shows that the two partners, through a maze of corporate entities, have now purchased at least 116 properties in and around Sonoma since March 2015. That includes three parcels purchased in the name of Mattson's adult children, and one bought by Tim and Amy LeFever.
The total cost of those transactions was roughly $242 million, which doesn't count two sales The Press Democrat was unable to price.
And the pace is accelerating, with 38 acquisitions in 2022 alone, and another one so far in 2023. The Press Democrat was unable to date two other recent purchases, found on deeds of trust.
The buying binge and relative secrecy that comes with it have added to the growing alarm of local residents who want to know how Mattson and LeFever get their money, why they have chosen Sonoma for their ambitious investment push and what their strategy is here.
Some contend Sonoma's future is at stake.
"If you have one landlord controlling this, what is our future gonna be?" said Josette Brose-Eichar, who lives in the unincorporated Springs area north of downtown Sonoma, where Mattson and LeFever now own about a dozen properties.
"That's what really bothers me. It seems unstoppable."
And opaque.
LeFever Mattson (another of their core business names) operates through a tangled web of more than 100 LLCs and limited partnerships, also not so uncommon among large property owners.
The majority of the LeFever Mattson companies are incorporated in California, with a few in Delaware. They frequently sell or transfer property from one company to another. And they often sell or purchase shared interests in specific parcels, making ownership even more difficult to trace, The Press Democrat investigation shows.
"People say, 'It's so hard to explain what's happening.' Which is exactly their strategy," community organizer Mary Samson said at a Feb. 23 public presentation by the grassroots group Wake Up Sonoma.
The group came together to combat a specific proposal: the exploration of a public-private partnership in the Springs, with LeFever Mattson teaming up with the county to develop a long-sought community plaza next to the old Boyes Hot Springs Post Office.
"They don't want people to understand what's happening," Samson said. "They want it to be hard."
Endgame is unclear
Ken Mattson and Tim LeFever declined numerous interview requests through the San Francisco PR agency to which they direct all queries, Glodow Nead Communications.
"Due to repeatedly being misrepresented in local media, they have no interest in participating in this story," company principal Jeff Nead wrote in two separate emails, the most recent coming Wednesday.
Nead did not characterize those misrepresentations.
Glodow Nead has major accounts in the hospitality sector, including such luxury hotels as the St. Regis Venice, Aqua Borakay in the Philippines and Long Meadow Ranch in St. Helena.
LeFever Mattson's desired endgame is as unclear as their mechanisms.
As neighbors have complained, a number of LeFever Mattson properties in Sonoma have sat empty and unproductive for years , while others slide into disrepair. They have resold only a handful of parcels to entities outside their control and rarely at a profit.