Officers rule fatal crash into Santa Rosa homeless encampment deliberate attack
Santa Rosa police were still looking Thursday for a man suspected of killing a homeless woman with his car and running away in a violent Tuesday night attack that highlighted the distinct danger faced by people living on the streets and compounded the suffering for one Northern California family.
Officers continue to search for the suspected driver, Clifford Adams, 53, who faces charges of murder and attempted murder after police say he gunned his car toward a man with whom he had been fighting moments before at the edge of a small, roadside homeless encampment along Roberts Avenue in south-central Santa Rosa.
The vehicle hit the man that police say was likely Adams' primary target, leaving him hospitalized with leg injuries. The woman, who was standing nearby at the time, was struck and pinned under the car. She died before firefighters could free her, according to the Santa Rosa Police Department.
Though police were awaiting forensic tests before releasing her name, they have notified her family members. Relatives and friends identified her as Kellie Jones, 43, a mother of two who grew up in Sonoma County, had been homeless here for several years and who had family here and in Humboldt County.
"She had the most contagious laugh. It could immediately make you smile just listening to her, just every way that she talked or described a story," said niece Halie Jones, who lives in Humboldt County. "She did have some personal problems, like we all do, but she would literally do anything for anybody."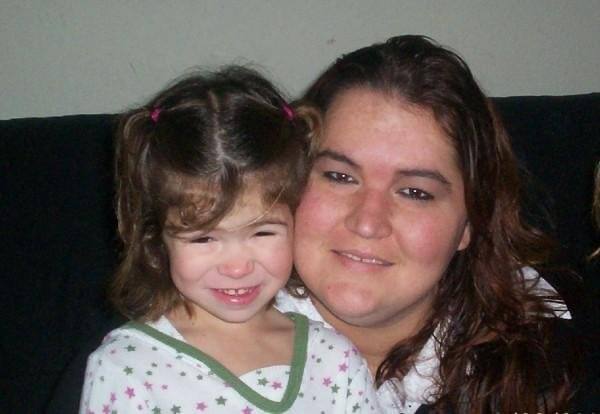 Halie Jones shared that the death came as a second blow to the family on the heels of the loss of her grandfather — Kellie Jones' stepfather — in January.
Kellie Jones had been living in one of the dozen or so tents at the Roberts Avenue encampment for about a month, part of a group of people who'd dispersed from the larger, nearby cluster of makeshift dwellings cleared last month from the Joe Rodota Trail.
Her brother, George Jones, who also has struggled with homelessness, arrived at the encampment Wednesday morning to collect the belongings of his sister's that he could salvage before trying to get her car to start to relocate it to Humboldt County. He was gripped by frustration and confusion over the violence that ended his sister's life.
"I don't know what possessed the guy to do what he did, even if he was trying to hit someone else," George Jones said. "I hope that the dude is apprehended and that justice is served."
Santa Rosa police had not arrested Adams by Wednesday evening, according to Sgt. Chris Mahurin, the department spokesman.
Deadly violence is not unprecedented on the margins of local homeless camps, where attacks and slayings have occurred in recent years. But few if any of those cases have played out in such gruesome ways, with a vehicle used to maim or kill.
Police investigators determined there had been an argument between Adams and another man, a camp resident, before Adams got in his car and crashed it into the encampment, striking the man and Jones, who may have been just a bystander.
"Mr. Adams drove back onto Roberts Avenue, saw the male and accelerated his vehicle toward them," Mahurin said.
"We're pretty positive he was targeting the male," he said. "We just can't rule out whether he was targeting her as well."
Adams was not a resident of the camp, Mahurin said. But he has surfaced in the city's homeless care network.
Catholic Charities of Santa Rosa had interacted with Adams to provide homeless services as recently as 2015, said Jennielynn Holmes, chief program officer for the nonprofit, the main services provider for Santa Rosa.
He ran afoul of the law not long after, with court records showing three cases in which he was charged and sentenced for felony drug possession for sales, pleading no contest in each.
The other man was not identified by police, though people at the encampment on Wednesday said they believed he had previous involvement in the drug trade.
Mahurin declined to elaborate Wednesday on what investigators suspect may have triggered the argument between Adams and the other man, including the possibility that it could have involved drugs.
Catholic Charities, meanwhile, had been working closely with Jones to help resolve her challenges for the past several years, Holmes said.
"It's horrible to see these tragedies happen among our unsheltered community, and especially so when there's a strong relationship," Holmes said, noting such incidents are likely to increase tension among other people experiencing homelessness.