Close: Plugging in to electric car conversion
A recent episode of the PBS science series "Nova" outlined the technological steps necessary to reach America's goal of net-zero carbon emissions by 2050. Called "Chasing Carbon Zero," the program examined the myriad ways in which humans can adopt renewable energy sources to avoid the biggest impacts of climate change.
Because transportation is one of the biggest generators of planet-warming greenhouse gas emissions, car manufacturers are rapidly transitioning from production of internal combustion engine vehicles to all-electric ones. When paired with clean electricity made possible by the rapidly falling prices of wind and solar power, increased use of electric cars offers a major solution to the climate crisis.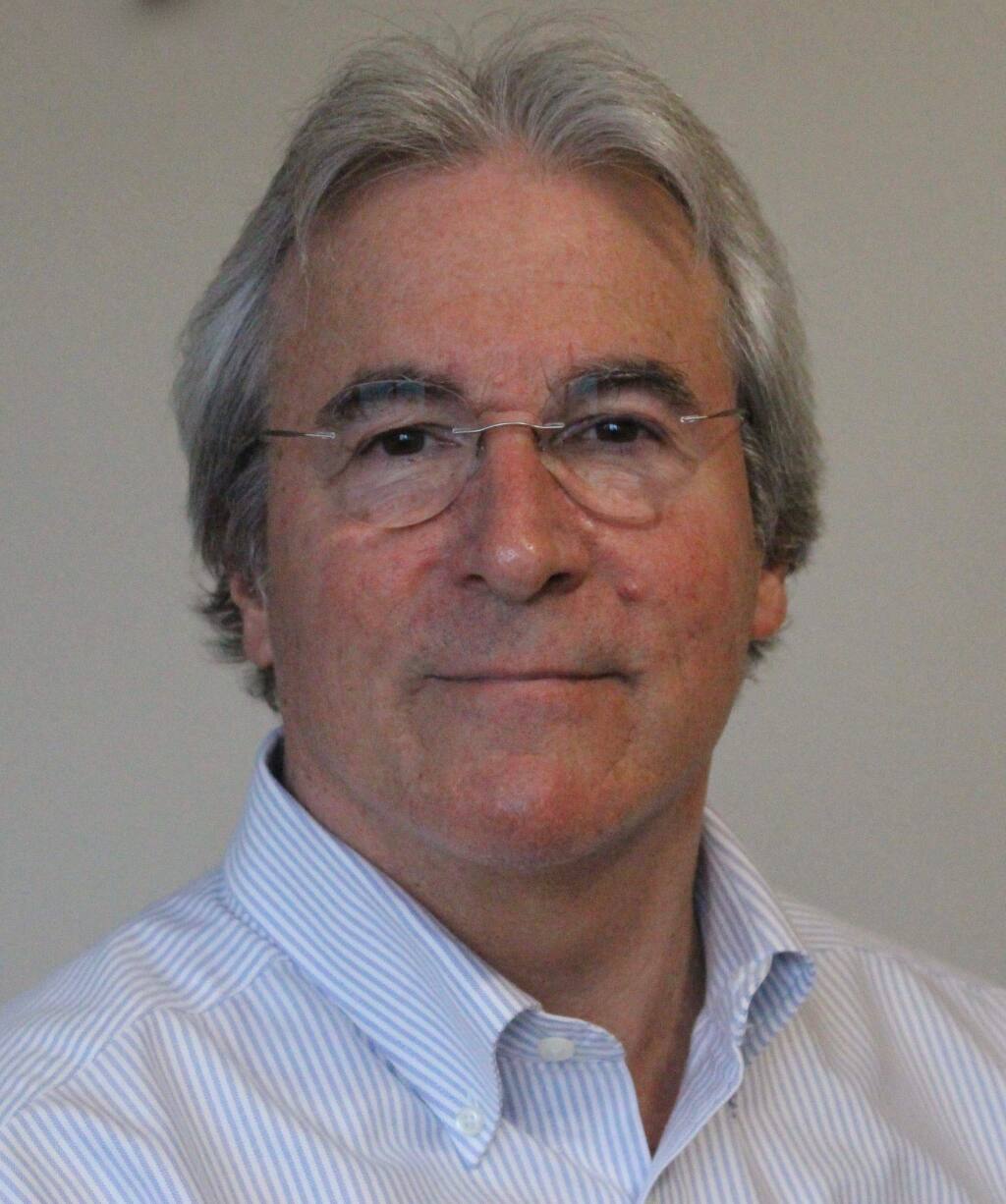 Consumers are driving the change. Globally, electric vehicle sales boomed last year, comprising 13% of new vehicles sold and nearly 6% here in the U.S. Americans are on track to buy more than a million EVs in 2023. Much higher sales are forecast in the coming years, with half of all cars sold in 2030 expected to be fully electric.
But as the "Nova" program made clear, increased production and sales of electric cars isn't yet matched by availability and reliability of public charging stations. Reporter Miles O'Brien demonstrated this as he drove a Ford F-150 Lightning electric pickup truck from Boston to northern Maine. The fast-charging network was sometimes unreliable, and chargers were often inconvenient to access. In a similar segment on the "PBS NewsHour," O'Brien traveled from Los Angeles to San Francisco and encountered similar problems.
But the PBS reports did not tell the whole story on electric car charging and may have left some viewers soured on electric cars.
My experience has proven otherwise. About a year ago, as gasoline prices soared past $6 a gallon, I finally decided it was time to trade in my gas/electric hybrid for an all-electric vehicle. By year's end I had joined 3,282 other Sonoma County residents in purchasing a zero-emission vehicle in 2022, thereby lessening my carbon footprint and waving a permanent goodbye to sky-high gas prices.
But given the enormous growth in the number of new electric vehicle models available, selecting the right car required considerable research to compare driving range, charging speed, projected battery life, energy efficiency and other factors. Nor was such a purchase especially cheap given that demand for electric vehicles was soaring just as oil prices skyrocketed.
For budgetary reasons, I avoided Teslas and other higher-priced options, eventually settling on a Volkswagen ID.4 SUV, which made Car and Driver magazine's list of best electric vehicles of 2023-24. The car, which has a range of about 225 miles, comes standard with direct-current fast-charging capability for road trips, along with 30 minutes of free fast-charging for three years at Electrify America stations, which I later learned are owned by Volkswagen.
After purchasing the car at Hansel Auto Group in September and taking advantage of a federal tax credit, I took it home and used the provided charging adapter to plug it into a standard 120-volt outlet in the garage. But it took about 20 hours to generate a full charge.
After a friend told me rebates offered by Sonoma Clean Power covered the $700 cost of a Juicebox home charging station, I got an electrician to install the device with the necessary 240-volt outlet. With the new unit, the car gets fully charged in about five hours. Solar panels on our roof make the cost essentially zero.
For longer trips, I've been able to use fast-charging Electrify America stations. Their phone app directs me to their locations and indicates how many charging units are available at any given time. Charging times vary between 30 and 60 minutes. In Petaluma, I have used chargers from both Electrify America and one of its competitors, EVgo, both located at the outlet mall.
Coincidentally, I viewed the "PBS NewsHour" segment on the nation's EV charging infrastructure problems just days before my wife and I left on a 2,000-mile road trip to visit my son in Salt Lake City, via Las Vegas and Zion National Park. I was curious to see whether the PBS report's dire conclusions would come to pass.
Thankfully, we encountered no major problems. However, I found it essential to carefully strategize exactly where and when I planned to charge up.
At an Electrify America station in Barstow, one unit was not working properly so I had to use an adjacent charger. I also noticed that all the fast-chargers I used tended to begin at a high rate of speed, but inevitably slowed down considerably after about 15-20 minutes.
Also, it was not always easy to locate charging stations. Unlike gas stations with 30-foot-tall signs, they are often located on a remote spot in a large parking lot for a Walmart or some other giant retailer. Most had restrooms available nearby in a store, restaurant or motel, but trash receptacles were sometimes missing, and squeegees to clean windshields were nowhere to be found.
Despite these minor inconveniences, the demand for electric cars is accelerating, and building more fast-charging stations continues to be a national priority.
In California, no new gasoline-powered vehicles will be allowed to be sold after 2035. In Great Britain, a similar ban goes into effect in 2030, while in Norway it will happen in 2025.
It's good to see governments and people doing something constructive to thwart what is arguably the greatest threat facing humanity in the modern era.
John Burns is a former publisher of the Petaluma Argus-Courier.
You can send letters to the editor to letters@pressdemocrat.com.