Close to Home: Santa Rosa needs protected bike lanes
What if we told you there was a cheap and easy way to reduce traffic in Santa Rosa by as much as 25%?
It's called Class IV protected bike lanes.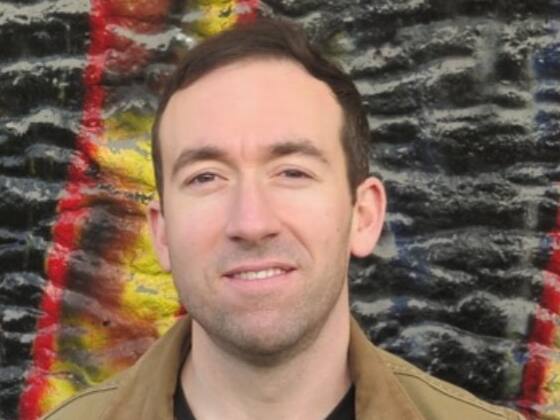 Every day, about a quarter of all car trips in Santa Rosa are less than 2 miles. That's about a 10-minute bike ride for the average adult, comparable to the amount of time it would take to drive that same distance and park. For these small trips, biking is a time-competitive and virtually free alternative to cars that also strengthens physical fitness and generally creates good community vibes (join the Taco Tuesday Ride from Humboldt Park to Mitote Food Park if you don't believe us). Bikes are also quiet, clean and require little public space.
Yet just 1.6% of all trips in Santa Rosa are made by bike. Bikes are used about six times less often in Santa Rosa than in San Luis Obispo, and 16 times less often than in Davis. Despite its comparatively miserable weather, Amsterdam residents are 24 times more likely to bike to their destination than Santa Rosa residents.
This is an infrastructure problem. Santa Rosa's bike lanes are almost entirely made up of Class II bikeways — painted lines along the shoulder of a road. Riding mere feet away from increasingly distracted drivers behind the wheels of increasingly large vehicles is neither safe nor pleasant. Since 2012, nearly 500 cyclists have been injured by cars in Santa Rosa, including two who were killed. Small wonder cycling in the city is limited to the most fearless riders.
Santa Rosa could have as many as 24,000 new homes by 2050. To avoid the city becoming choked with car traffic, we must provide safe biking and scooting infrastructure for those who want that option, especially for short trips.
The solution is a network of protected bike lanes that connect neighborhoods to the places we visit most. Class IV protected bike lanes separate cyclists from car traffic with physical barriers like curbs or parked cars and have been shown to be far more popular than Class II bike lanes. Santa Rosa's bike master plan calls for building just 2 miles of protected lanes by 2040. We can do much better.
The general plan update is a good place to enshrine more ambitious bike infrastructure goals. However, the draft plan fails to propose a single protected bike lane despite containing detailed proposals for expanded roads and bus rapid transit.
The omission is inexplicable given the plan's ambitious goal for achieving carbon neutrality by 2030. Santa Rosa's transportation emissions, almost exclusively caused by cars and trucks, have barely changed since 1990. Santa Rosa cannot achieve its carbon reduction goals so long as bikes continue making up just 1.6% of all trips.
Thankfully, bike lanes are relatively cheap and easy to protect, especially when protected with parked cars. Mendocino Avenue, Sonoma Avenue, Dutton Avenue and West Ninth Street are all good candidates for protected lanes. When the city asked residents if and how Mendocino Avenue should be reconfigured for modern needs, the top request was for protected bike lanes.
The experience of other cities shows that when people are given a safe and pleasant cycling option, they use it. As Santa Rosa focuses its growth downtown, protected bike infrastructure is essential for building the vibrant and sustainable city that nearly everyone says they want. Santa Rosa should ensure the general plan update includes specific protected bike lane projects to make it happen.
Adrian Covert lives in the West End and volunteers for Santa Rosa YIMBY. Alexa Forrester lives in Montgomery Village and volunteers for Bikeable Santa Rosa.
You can send letters to the editor to letters@pressdemocrat.com.