Harvest Fair Professional Food awards include both newcomers, tried and true
The Sonoma County Harvest Fair Professional Food Competition has announced this year's winners, with Oliver's Market making a near sweep of the prestigious appetizers category, taking home Best of Show, the Sweepstakes award (for most points) and six of the nine "Best Use of" awards for incorporating specific ingredients.
The local market, which is celebrating its 30th anniversary this year, also upheld its stellar track record in the Cakes & Pastries category, taking home one of the two big awards - Best of Show Decorated Cake for a Geode Wedding Cake - along with the Sweepstakes award for most points earned by their other medal-winning cakes, tarts and pies.
"Oliver's is a longtime participant," said Anne Vercelli, coordinator of the competition. "The wedding cake was stunningly beautiful … it had a lemon elderflower mousse cake and white marble fondant with amethyst crystal sugar gold leaf."
Other winners in the appetizer category include stalwart participant Thai Time Asian Bistro of Santa Rosa, which won Best Use of Cheese for a Cream Cheese Wonton and Best Use of Poultry for a Chicken Satay; and newcomer Timberline at the River of Guerneville, which won Best Use of Vegetable/Fruit for a tasty tower of Eggplant Napoleon with Ricotta and Pesto.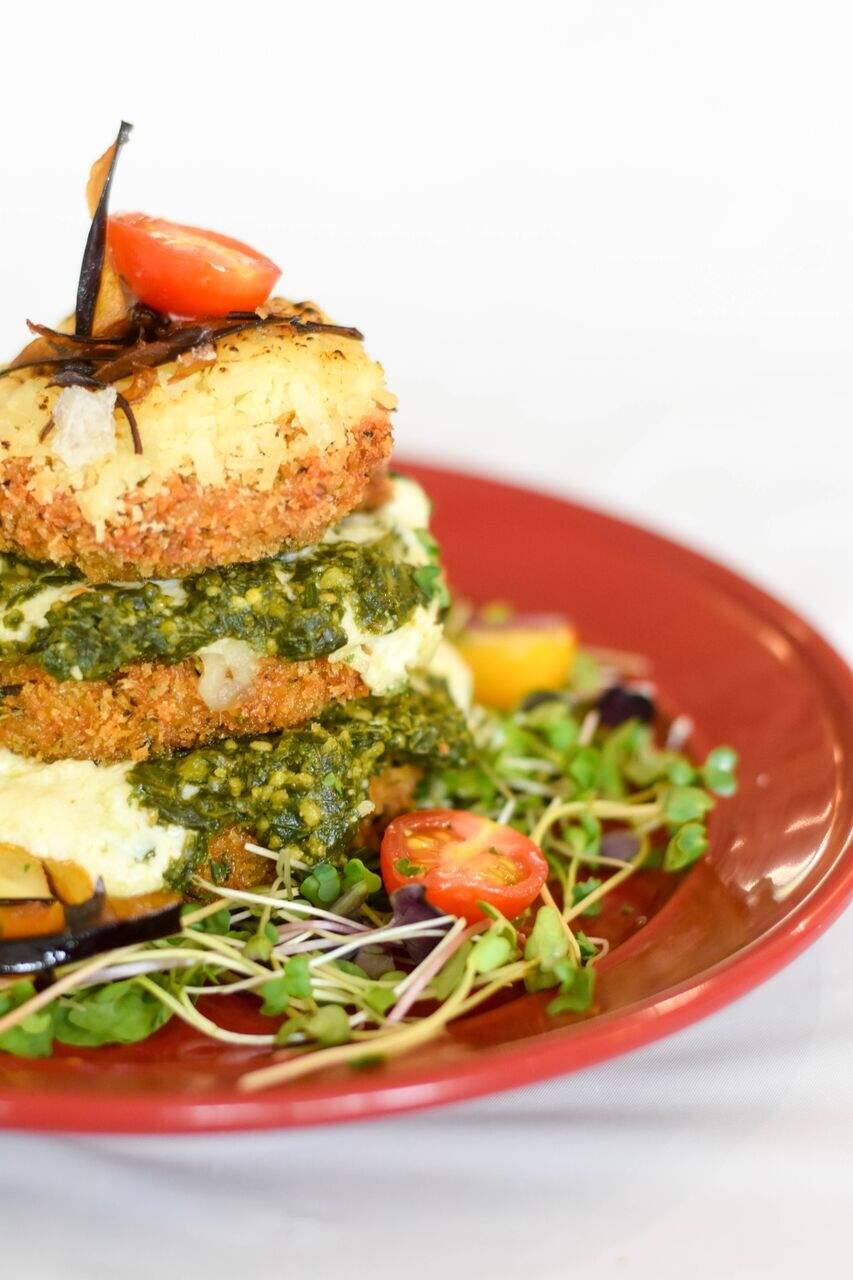 "The Professional Food competition is a great opportunity for those who are up and coming," said Heather Borck, exhibits coordinator. "Then some of our entrants are tried and true, like Oliver's and Costeaux (bakery)."
The Best of Show appetizer - Oliver's Slow-Roasted Pork with Pear & Fig Reduction and Balletto Vineyards Pinot Gris - won three awards all on its own: Best of Show, Best Use of Pork and Best Use of Sonoma County Wine."
Every year, Oliver's Executive Chef Mark Kowalkowski gets all of his chefs together from all four stores in Cotati, Santa Rosa and Windsor to talk about what kinds of local foods will be tasting great in early fall and what people may be looking for in terms of comfort and approachability.
"We have a wide variety of customers, so we're not just going for high end or low end," he said. "It's got to be for everybody."
The slow-roasted pork dish - served with a reduction of fresh pears and dried figs rehydrated in the pinot gris - fits that democratic bill perfectly, plus it offers deeply satisfying autumnal flavors.
"That slow-roasted pork tenderloin is so tasty," he said. "We're going to feature that in our deli with a Brussels sprout and cauliflower gratin. It's going to be that hearty, fall/winter dish you'll be able to serve through the winter."
Oliver's also won Best use of Beef for a Braised Beef & Chard Meat Pie, similar to an empanada or hand pie; Best Use of Seafood for a Local Dungeness Crab & Rock Shrimp Cake with Jalapeño Aioli, which previews the local crab season opening in November; Best Use of Lamb for the Turkish Lamb Meatballs with Labneh Sauce, aimed at avid lamb lovers; and Best Use of Sonoma County Products for a Fall Squash Turkey Chile, made with Willie Bird Peppered Turkey Bacon and a combination of butternut squash and pumpkin.
"The turkey bacon lightens it up a little bit, but it still has that smoky flavor, and the pepper gives it some heat," he said. "That dish really stands up to our company mantra of 'Local.'?"
Here are the other big winners in this year's competition:
Bread
There are two big awards for bread, and BurtoNZ Bakery took home both as well as the Sweepstakes award for most points earned. Last year, the Windsor bakery also took home the trifecta of special bread awards.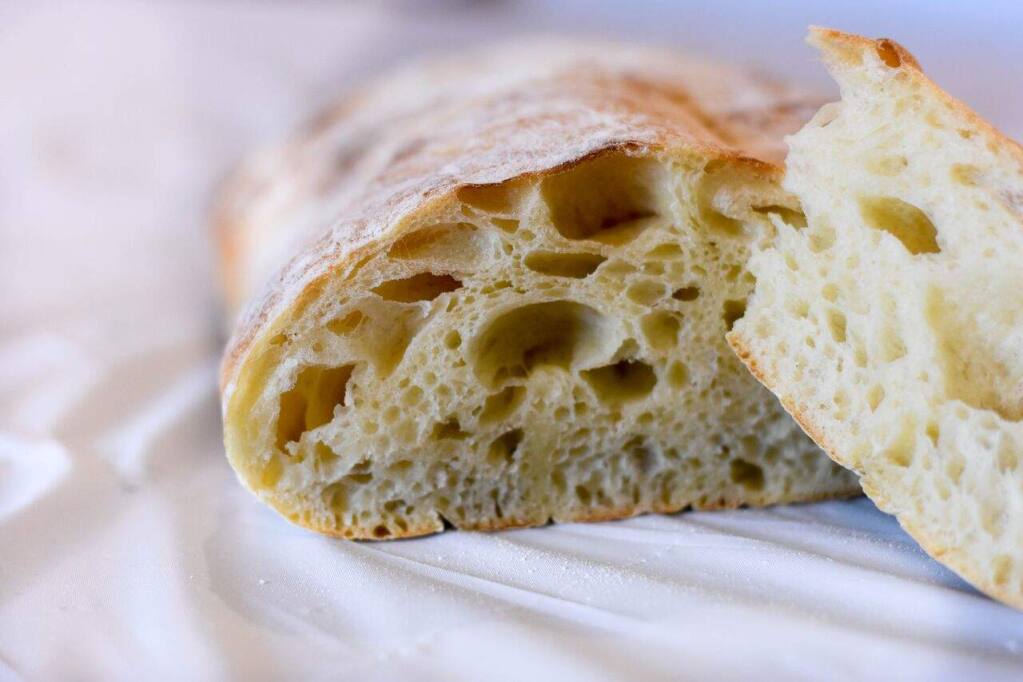 The Best of Show French Bread (sour or sweet) went to the bakery's sour Ciabatta, and Best of Show Specialty bread went to its Sundried Tomato, Garlic, Herb and Cheese Bread.
"The judges were saying to put a little goat cheese on it, have a salad and you have a tasty meal," Vercelli said.
Cakes and pastries
Oliver's took home Best of Show Decorated Cake for a wedding cake shaped like a geode (rock lined with crystals.)
Cake decorator Amber Shell of the Oliver's at Montecito was the creative talent behind the cake's labor-intensive execution, from baking the cake in molds to painting the rock candy with an airbrush machine.