If we are being honest, this spring Morgan Bertsch was wondering why in the heck a WNBA team hadn't yet invited her to a training camp.
After all, she'd had a smoking overseas season with a Belgian Euroleague team, where Bertsch was the league's fifth-leading scorer.
And it's not like the competition was soft. Second on that scoring list? 2018 WNBA most valuable player, Breanna Stewart.
And still, her phone wasn't ringing.
Until it was.
The Chicago Sky invited her to camp in April, and over the next three weeks, Bertsch, a 2014 Santa Rosa High School grad, benefited from a little bit of luck, but mostly she dazzled.
She made the cut. She made an immediate impact. She was making a name for herself.
So much so that on May 21, in an away game against the Phoenix Mercury, Bertsch, who had worked for four years to break into the league, was introduced as a Sky starter.
At center court, shaking Bertsch's hand before the tipoff?
Eight-time All Star Brittney Griner and Diana Taurasi, considered by many the greatest female basketball player of all time.
In less than 40 days, Bertsch had gone from wondering why no team seemed interested, to giving pregame fist bumps to two of the all-time greats.
Mind boggling, she said.
"Oh hey, Brittney Griner, hey, Diana Taurasi, it's me. I'm also starting," Bertsch said with a laugh.
In one sequence of that game, the matchups got mixed up. Bertsch found herself guarding Taurasi.
"I'm thinking, 'Go over the screen, play good defense, contest the shot,'" Bertsch said.
Taurasi missed the shot. Which in these parts, translates to Bertsch putting the clamps on the greatest player of all time.
It was just another chapter in the long, strange trip that has been Bertsch's basketball journey.
So long and so strange, in fact, it's hard to know where to begin.
Two-sport scholar athlete
Readers may remember Bertsch as the two-sport scholar athlete who had exactly one offer — from Division I mid-major UC Davis — to play after high school.
What she did with that one shot is the stuff of legend.
First, Bertsch set the school's all-time track and field record in high jump — her secondary sport.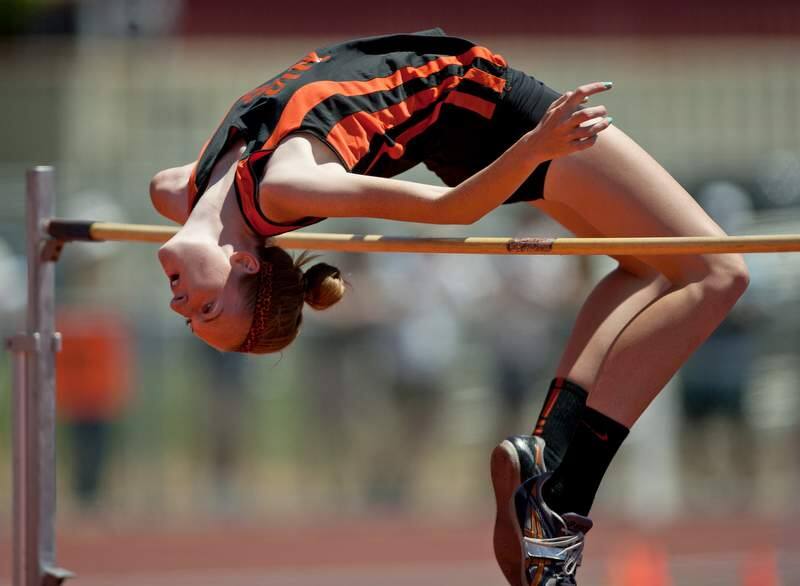 And in basketball?
She's now the all-time leading scorer — men's or women's — in school history. She is the all-time leader in blocked shots. She owns first- and second-place records for the single season scoring, she's first in single season scoring average, first in single season field goal percentage, sixth for all-time rebounds … the list goes on.
Bertsch was named Big West Player of the Year as a senior and the Dallas Wings took her with the 29th pick in the WNBA draft.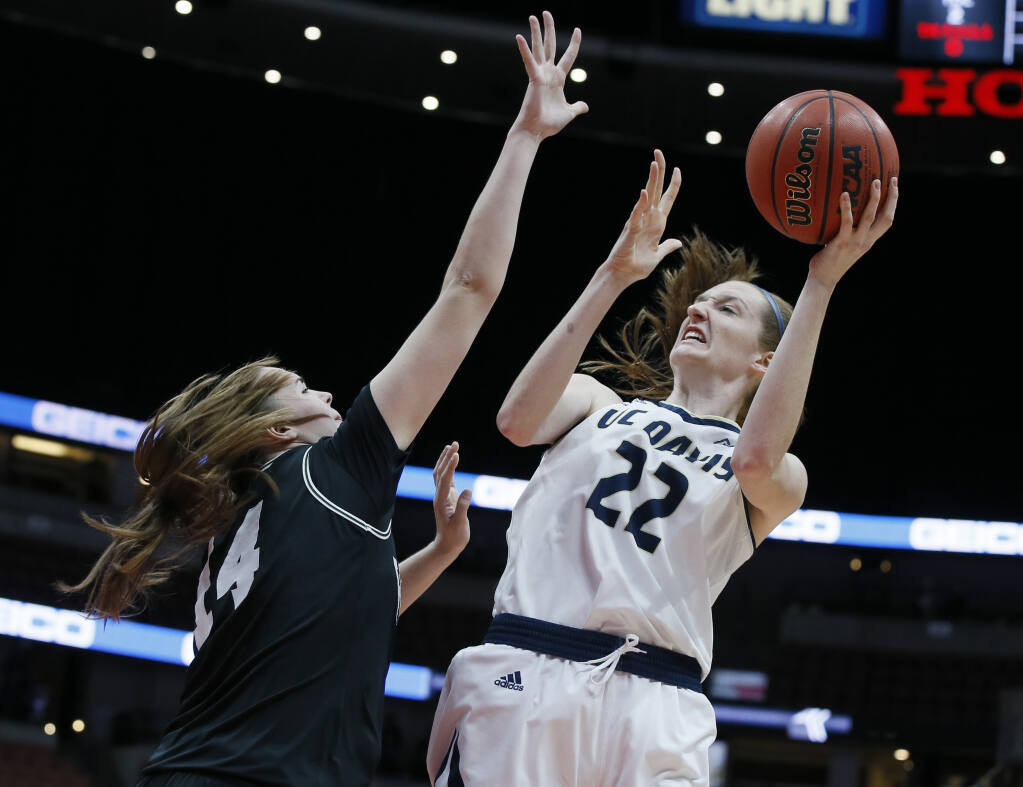 But from there, Bertsch's ascent took a bit of a left turn.
The Wings waived her after training camp.
"I don't think I was mentally prepared for how difficult it would be. I was so excited about getting drafted and all of a sudden I show up and you are like 'Holy crap, these guys are so good,'" she said. "I definitely wasn't ready to be in the league at that point."
So Bertsch regrouped. She signed with a Russian team for the offseason and moved to a town outside of Moscow. A town she described as having 15 apartment buildings and exactly four places to eat.
It was a long winter.
That spring the COVID-19 pandemic struck and Bertsch moved back to California, bunked with her sister in Southern California and kept fit.
The Wings invited her to training camp but with COVID restrictions so tight, there wasn't a real camp. They chose their roster without workouts.