Covelo family lacks closure for missing Native woman Khadijah Britton, who disappeared four years ago
Gerald "Bam" Britton III was 15 when his older sister, Khadijah Britton, disappeared.
Now, he's 18 and attends Northwest Indian College in Belligham, Wash., where he plays basketball, a sport he and his sister loved to play together.
"I wish she could see me now," he said.
Britton would be 28 if she were alive, but her family knows it's unlikely she will be found alive after all these years. They just want closure. And to bury her body.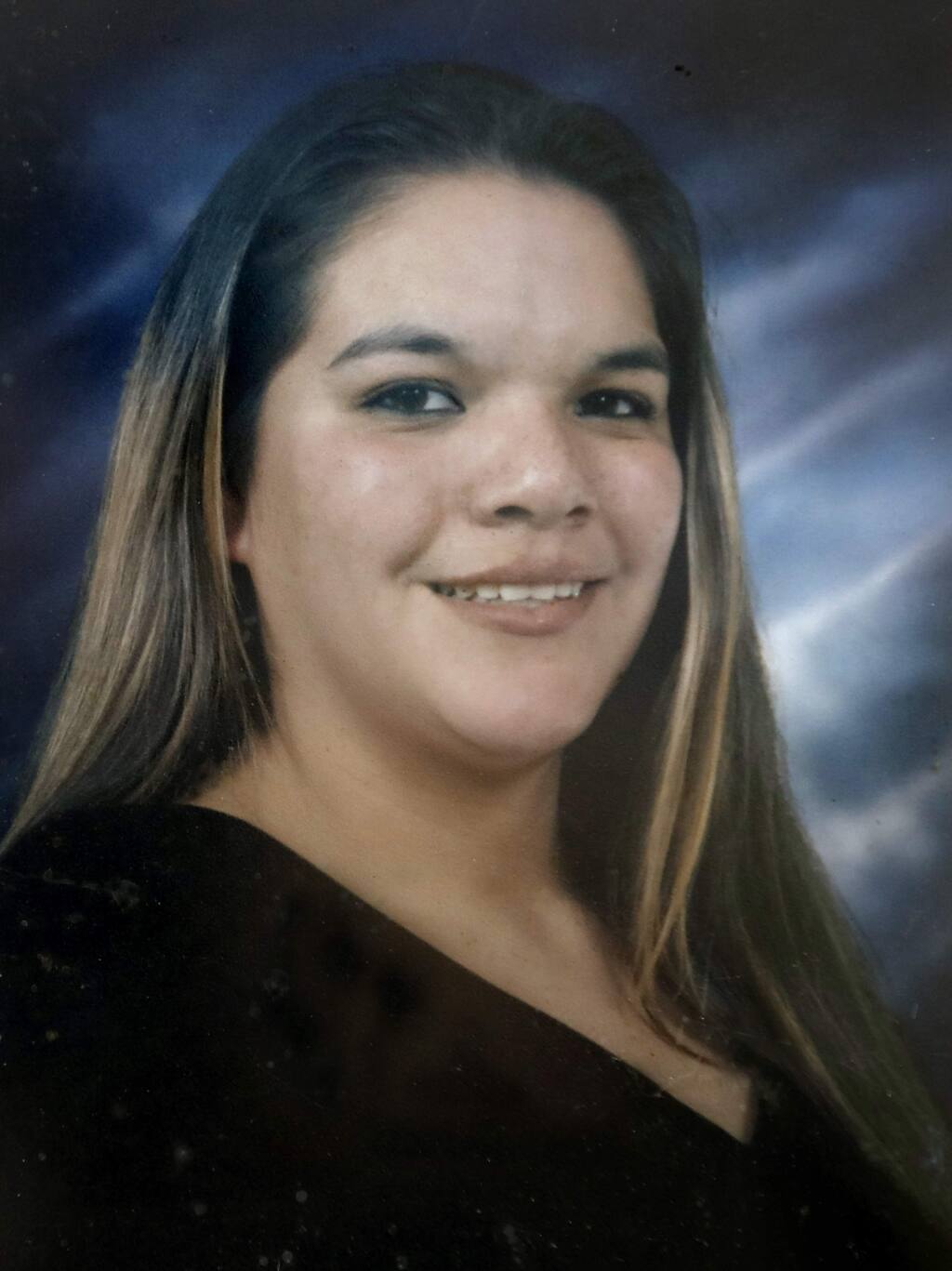 More than four years ago, Khadijah, a member of the Wailacki Round Valley Indian Tribe, was seen being pulled into a car at gunpoint in Covelo.
It was less than a week after she told police and domestic violence counselors that her boyfriend had tried to kill her with a hammer.
On May 5, which is National Missing Or Murdered Indigenous Persons Awareness Day, her family attended a candlelight vigil and rally in Coyote Valley. Khadijah, along with dozens of other women in Northern California, was mourned and remembered.
This year someone placed a red dress on one of the banners calling attention to Britton's disappearance, a symbol that originated in Canada to honor the spirits of missing and murdered Indigenous women and girls.
Beside her poster on Covelo Road lies a wooden cross, strung with dream catchers and flowers. It's a grave marker for another Native American woman ― Rachel Sloan.
Sloan, a member of the Cahto tribe, disappeared in 2012.
A year later, her burned remains were found in an abandoned refrigerator about 10 miles south of Laytonville. Her homicide has not been solved.
"It's just sad that you see two young girls in their early 20s and that you have those kinds of memorials ― it's just sad," said Laura Betts, Khadijah's aunt.
Betts said it's hard for the family, especially for Khadijah's siblings who were so young when she disappeared.
Betts and Bam says that their family is disappointed with the way law enforcement handled the case.
The lack of timely investigation and follow-ups wasted precious time, they said.
"They put us in a database and then nothing is done or followed up on," Betts said.
Recently, Betts was driving her two-year-old nephew home when he said "Aunt Dory! Aunt Dory!"
"I could just hear (Khadijah's) little voice again, because she also couldn't pronounce 'Aunt Laurie,'" Betts said. Betts giggled at first before she was overcome with grief and sobbed.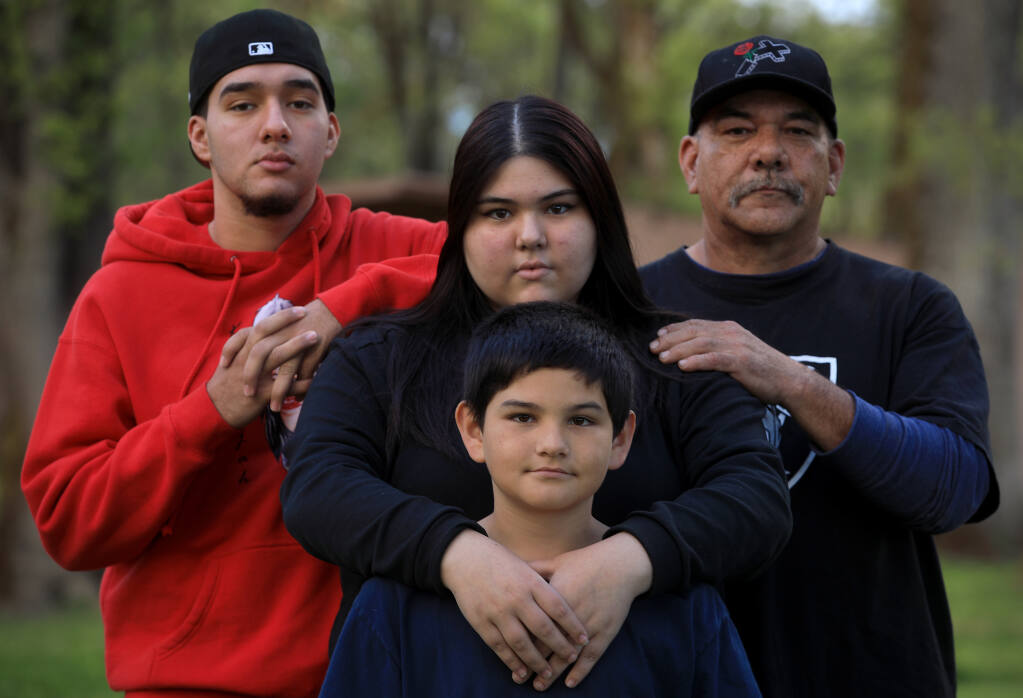 "I wear her bracelet every day" Bam said. It's red and yellow and it says "Justice for Khadijah." It also contains an anonymous tip line number for information in her case, 707-234-2100.
"I think about her every day," he said.
You can reach Staff Writer Alana Minkler at 707-526-8511 or alana.minkler@pressdemocrat.com. On Twitter @alana_minkler.
Alana Minkler
Breaking news & general assignment reporter, The Press Democrat
The world is filled with stories that inspire compassion, wonder, laughs and even tears. As a Press Democrat reporter covering breaking news, tribes and youth, it's my goal to give others a voice to share these stories.