Institutions collect secrets when they stand for 130 years. The stately, tree-shaded campus of the Sonoma Developmental Center may harbor more than most.
Closed since 2018, it's a tranquil place these days, the steady stream of neighborhood walkers diverted only by an occasional team of firefighters or police units practicing tactical operations in the empty buildings. But the facility's 1,670 oak-shaded acres, which straddle Arnold Drive in the tiny community of Eldridge, belie a bleak past, a history that the state of California is only now beginning to redress.
Opened as a home for the developmentally disabled in 1891, the site long known as Sonoma State Home became the epicenter of state-mandated sterilization.
Between 1909 and 1952, some 5,500 or more Eldridge residents were coerced or compelled into undergoing vasectomies or salpingectomies (removal of one or both of a woman's fallopian tubes). The procedures were justified at the time in shockingly derogatory and racist language that labeled them morons, imbeciles and undesirables who should not be allowed to breed.
The subjects included middle-aged women and wayward teenage boys, severely impaired wards and people whose primary deficiency may have been nothing more irreversible than poverty. The few victims who have publicly recounted the experience describe feelings of loss, anger and shame.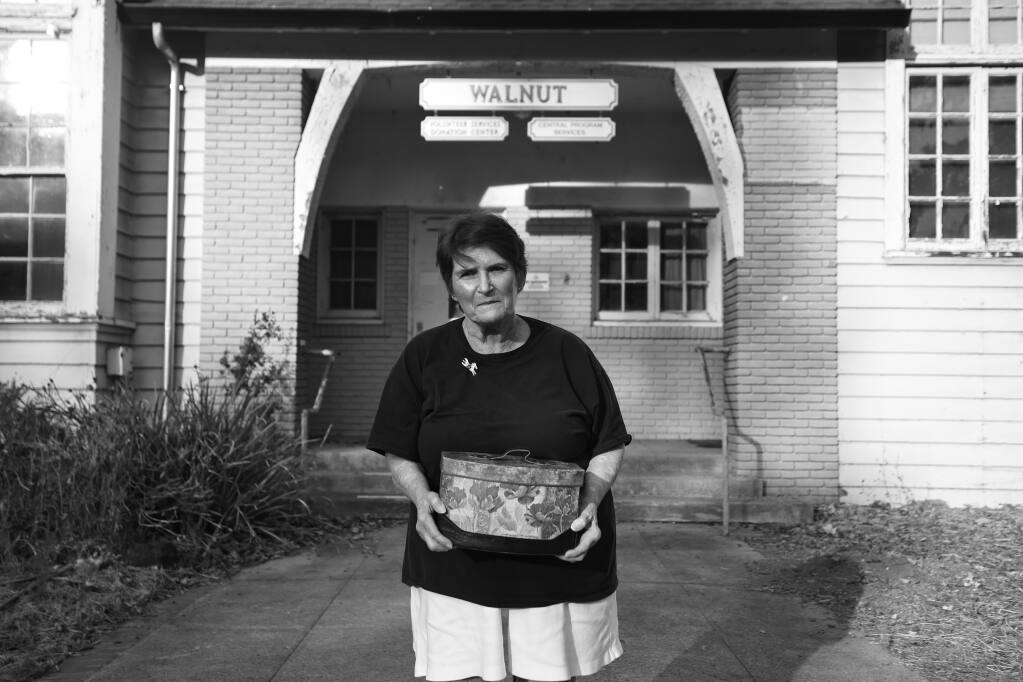 Marian Rose White was probably the most famous of those victims, thanks to a 1982 TV movie in which she was portrayed, improbably, by Nancy Cartwright, better known as the voice of Bart Simpson. On a still-summery September day this year, White made a return trip to the site where she had lived most of her life.
She arrived inside a decorative box, her earthly remains tucked under the arm of her dear friend Mary Veal, who worked at Sonoma Developmental Center for 20 years as a psychiatric technician.
"OK, we're back, Miss Stinky," Veal said affectionately to the feisty, gregarious woman she came to regard as an eccentric aunt.
Veal, 74, has had the ashes since White's death in 2003. They usually sit in her garage in Petaluma. Her photo albums are more readily accessible.
Flipping through them, Veal laughs about White's fascination with Liberace and the way she transferred that love to the entertainer's namesake — the little dog White named Bebe Liberace. She still gets a kick out of the way White would double her friend's name when she got excited about something: "Mary Veal! Mary Veal! We have to get started on our Christmas dresses!"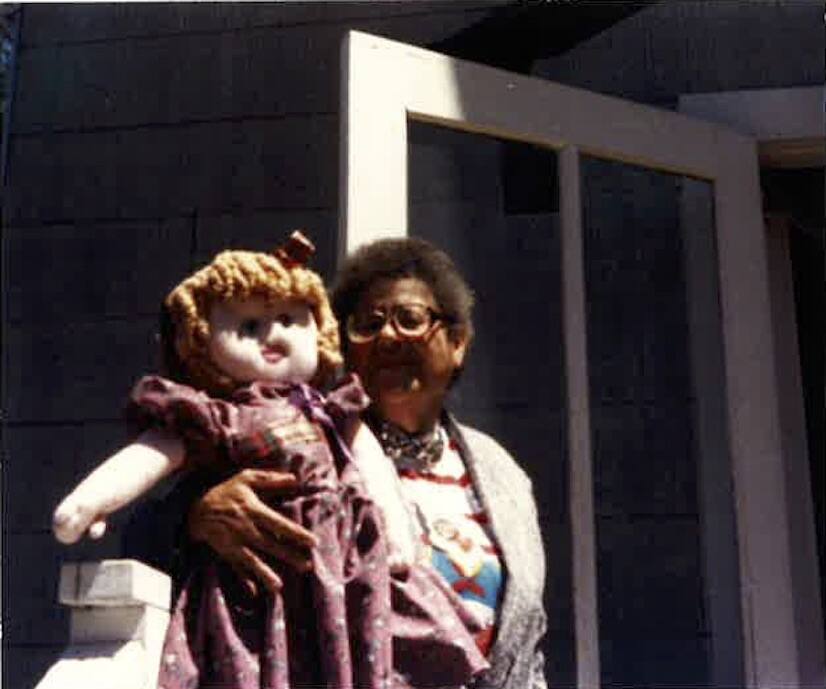 One of Veal's most vivid mental images is of White bent over thread and needle, her face inches from the material as she squints at a half-finished doll through Coke-bottle glasses. Veal says White created dozens, perhaps hundreds of the oversized, color-splashed figures. She would stay up entire nights to finish them, like a cobbler at her bench, not stopping to eat unless White put food in front of her.
"I really felt because she wanted children and didn't have any, that was the reason she made all those dolls," Veal said. "It was really heavy on her."
A revolving operating room
White was unable to bear children because the state of California decided she was unqualified for the role. She had been institutionalized at age 9, after her doting father died and her mother, unequal to raising a headstrong young woman with mild disabilities, committed her to Sonoma State Home.
Sometime after White's arrival, a doctor sterilized her there, though the details are murky.
The harm done to White by the government was deeply personal, but also connects her to more than 20,000 people in California institutions who were rendered unable to procreate by an operation many of them didn't understand, or actively oppose.
More than 25% of those operations happened in Sonoma, where a zealous superintendent turned his surgical unit into what reproduction researcher Alexandra Stern calls "something of a revolving operating room."
Available evidence suggests Sonoma was the busiest of America's institutional sterilization centers, and possibly the world's. The only place in the U.S. that looks to have come close in number was Patton State Hospital in San Bernardino, which is estimated at a little over 4,500. Patton remains open.
Sonoma State Home was more than a surgical ward, of course.