When Jeremy Decker became superintendent of the Windsor School District three years ago, he knew he was stepping into a child-care desert.
At the time, parents living within the district boundaries had few options if they wanted to enroll their 4-year-olds in an early learning program. Unaffordable for-profit preschools and tight eligibility rules for federally funded Head Start programs put learning-based child care options out of reach for many.
"There are so many students, so many kids, who just don't have the opportunity to go to preschool because it's expensive," Decker said. "It got me thinking about a missed opportunity for the school district because we know if a student comes in ready for kindergarten, we can keep them on grade level.
"If they're not ready for kindergarten, we're in trouble."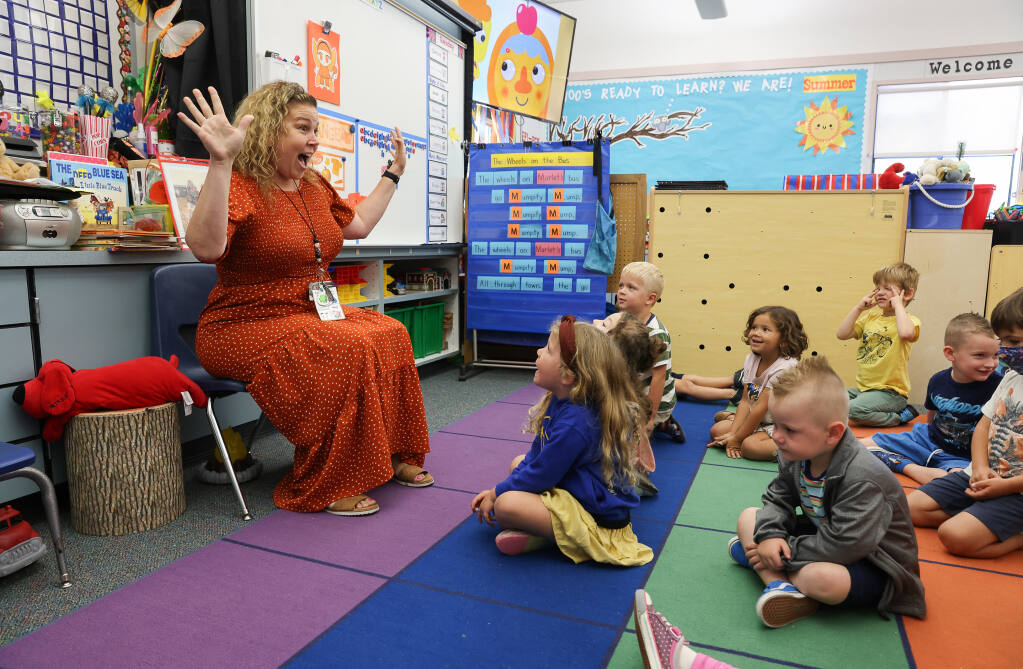 That sent Decker on a three-year quest to find a way to provide both state-funded preschool programs and open up transitional kindergarten classrooms — which are free to families who live in Windsor's district.
He hired Jessica Borland to be the district's coordinator of Child Development Programs. Her mission: Find space for classrooms, hire teachers, and most importantly, secure funding.
Decker thought he'd have to pull from district funds and charge families to enroll their children in their preschool programs to make up for the district's reinvestment.
That is, until Gov. Gavin Newsom's goals for early learning lined up with his own.
Using funding strategically
In January, Newsom included $1.2 billion in his 2023-24 proposed budget for annual funding of "universal" transitional kindergarten, an initiative aiming to eventually serve all 4-year-olds in California with no birthday cutoffs for enrollment.
Transitional kindergarten precedes kindergarten. It's geared toward 4-year-olds who are learning developmental skills to prepare them for kindergarten curriculum the following year.
Starting in 2022, a four-year rollout will slowly increase eligibility, adding younger children each year until all 4-year-olds are eligible by the 2025-26 school year.
When the universal transitional kindergarten funding became available, Decker and Borland rushed to complete the application.
"There was a huge need for preschool expansion and lower-income child care slots in Windsor, so we were a good candidate to receive that funding," Borland said.
The district received just under $3.1 million in annual funding, to be reevaluated every three years. It was crucial to building up the preschool programs at both Mattie Washburn Elementary and Cali Calmecac Language Academy, which has tripled enrollment this year.
In August, 12 new classrooms between the two schools opened their doors to all 4-year-olds in the district, putting Windsor years ahead of the county's current timeline for adopting universal prekindergarten.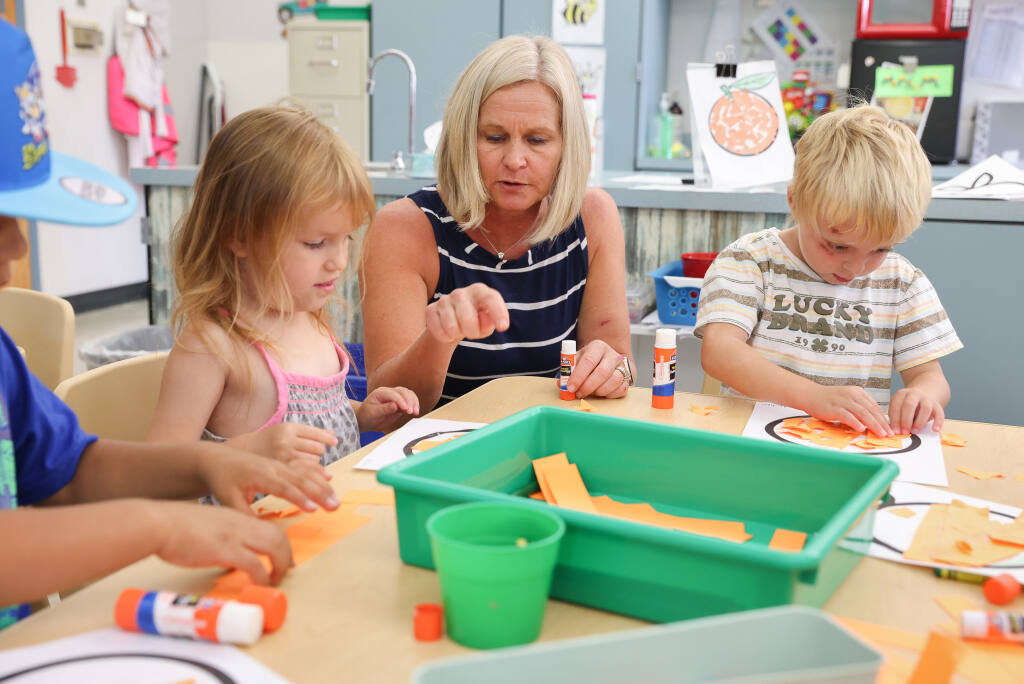 Early childhood expert Melanie Dodson said Windsor's success may be a good model for other Sonoma County school districts, because they thought creatively to "braid and blend" the funding that they received.
By combining the transitional kindergarten and preschool students, the district had enough money between the two funding sources to serve all 4-year-olds in the transitional kindergarten classrooms, two years ahead of the governor's plans.
By using the excess money, the district self-funds the students whose birthdays do not meet this year's enrollment deadline.
Both the curriculum of transitional kindergarten and preschool are intended to prepare children for kindergarten, so the learning experience doesn't necessarily change by combining the students, Borland said.
Districts struggle to find space, teachers
While there are districts that do have the money to support transitional kindergartners or preschoolers, many lack the physical space for classrooms, or the teachers to fill them.