Mobile home parks offer refuge from California's housing squeeze. Who's watching them?
An aerial view of Stockton Park Village, a 34-space mobile home park in unincorporated San Joaquin County on Jan. 27, 2023. Photo by Miguel Gutierrez Jr., CalMatters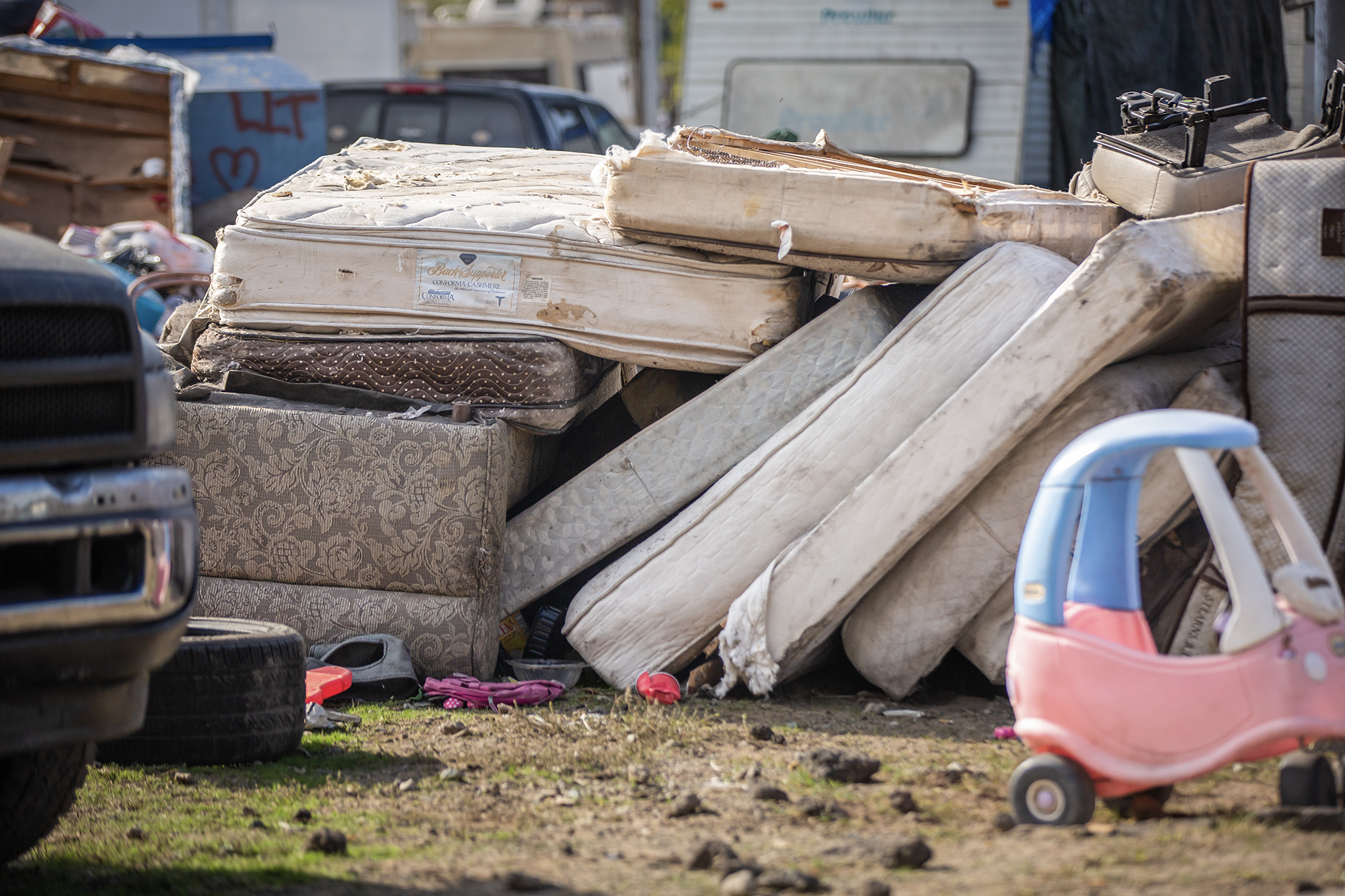 Garbage piles have taken over common spaces at Stockton Park Village on Nov. 22, 2022. Photos by Rahul Lal, CalMatters.