California State Parks downsizes Sonoma Coast beach fee proposal
Faced with a public backlash, California State Parks has downsized its proposal for expanding the number of beaches on the Sonoma Coast where day-use fees are charged.
The state agency, which had been pushing to install self-pay stations at 14 beaches along 35 miles of coastline, now is seeking to do so at only three locations: Shell Beach, Stump Beach and Freezeout Creek. In addition, three manned fee-collection stations would be constructed at Bodega Head, Goat Rock and Willow Creek under the state's proposal.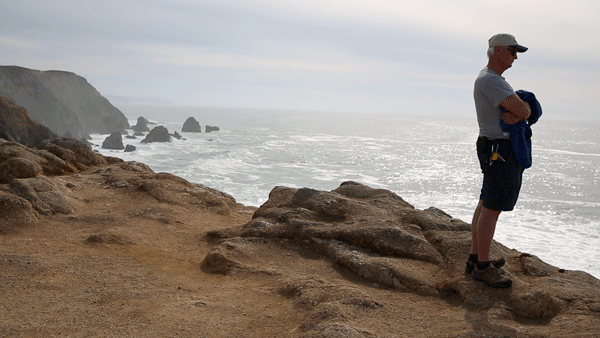 State officials offered a brief summary of the proposed changes late Wednesday in an announcement of a public meeting scheduled for next Wednesday in Sebastopol to solicit public input. The timing of the meeting drew a rebuke Thursday from Sonoma County Supervisor Efren Carrillo, who has been opposed to the state's plans.
"I think it's somewhat upsetting that they (state officials) are getting their public noticing out for a meeting next week," Carrillo said.
The timing of the proposed changes comes amid a highly charged political environment involving the California Coastal Commission, the powerful state agency that ultimately could decide whether to implement the beach fee proposal. A majority of commissioners on Wednesday voted to fire the group's executive director, Charles Lester, in what many observers viewed as retribution, at least to some degree, for Lester and commission staff not moving the parks plan along.
"It could have played a role," retired Sonoma County Supervisor Mike Reilly, a former chairman of the Coastal Commission, said Thursday.
Representatives for the commission did not respond to messages seeking comment.
Gloria Sandoval, a spokeswoman for State Parks, stated that the new proposal for beach fees was spurred by feedback from stakeholders. Since a Coastal Commission meeting in San Rafael last April addressing the state's former plan, officials have held seven meetings with a consortium of Sonoma County environmental groups, government representatives and coastal access advocates seeking to bridge differences.
Notable in the state's new proposal is that it no longer includes beaches directly adjacent to Highway 1. Concerns had been raised that such proximity to the busy thoroughfare could present public safety risks and impede response to emergencies.
But the latest proposal still seeks to charge for use at several of the Sonoma Coast's most iconic beaches where access historically has been free. The announced changes this week noted that fees would be consistent with other Sonoma County Regional Parks and local state parks, and include "affordable hourly rates."
Previously, parks officials proposed charging visitors $8 for an entire day or up to $3 an hour at the expanded beach locations. Visitors would be allowed to park for free for 15 minutes.
The state for decades has been charging a day-use fee at several Sonoma Coast parks, including Fort Ross, Bodega Dunes and Wrights Beach.
State officials described the new proposal in the meeting announcement as a "substantially reduced project scope" from their previous version. But county officials, surfers and others who frequent the coast — and who have consistently battled against more fees — aren't likely to embrace this new iteration.
Cea Higgins, policy and volunteer coordinator for the Sonoma Coast Surfrider Foundation, said the latest proposal still is too focused on fees as the only option for raising revenue for state parks.