It's been 95 days since Khadijah Britton went missing, taken at gunpoint from a home on the western edge of Covelo.
The details of that night are murky, but witnesses say her boyfriend, 37-year-old Negie Fallis IV, is the one who did it, pulling her from a friend's home about midnight Feb. 7.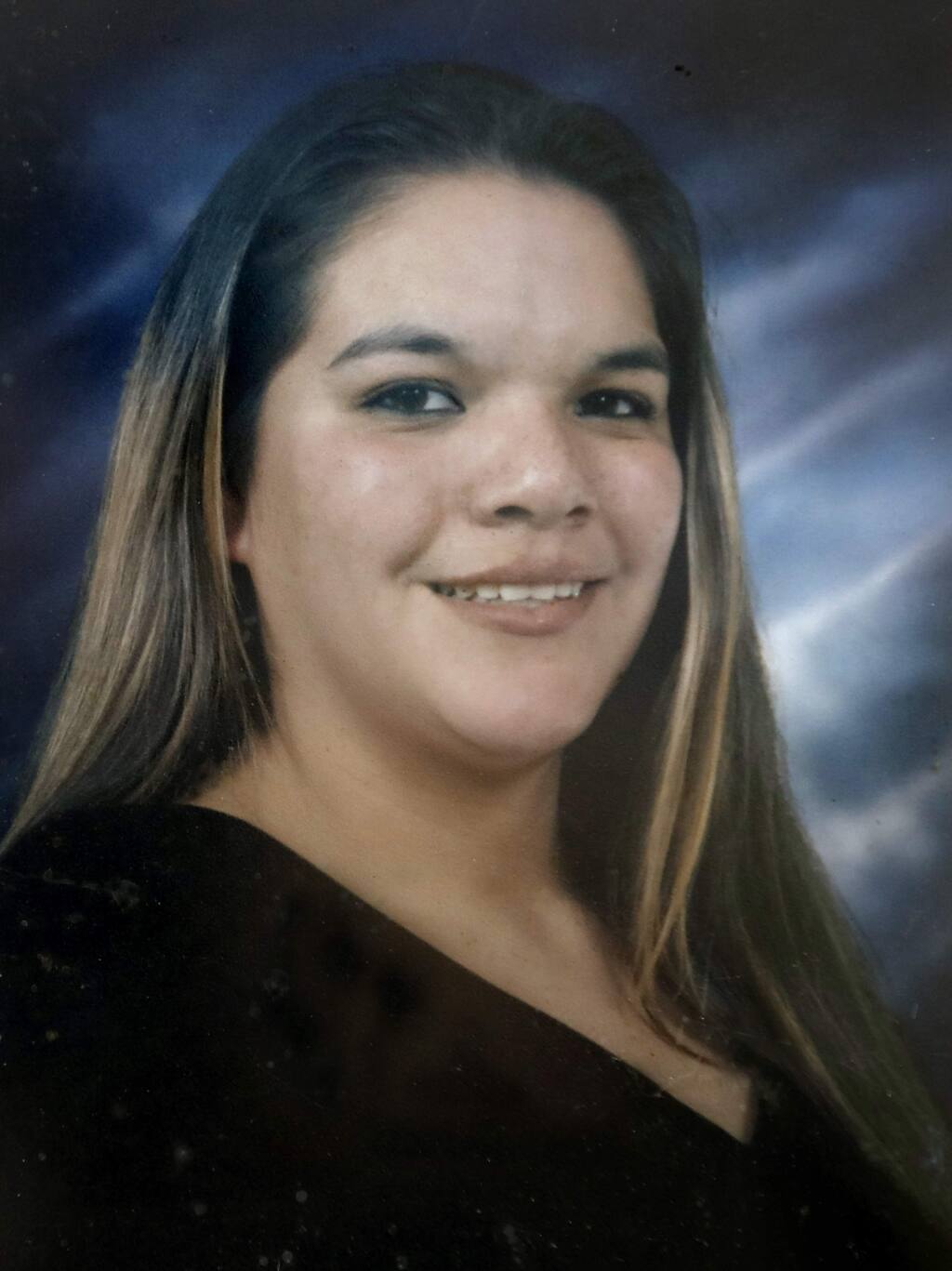 It happened less than a week after she told police and domestic violence counselors he'd tried to kill her with a hammer.
She hasn't been seen since. If anyone knows what happened to the 23-year-old Native American woman, they aren't talking.
Fallis is in the Mendocino County Jail awaiting trial on charges stemming from both the hammer beating and her disappearance. It is at least the fourth time a domestic violence case has been brought against him, Mendocino County court records show.
Like Khadijah, he is also Native American.
What happened to Khadijah Britton is more common for Native American women than any other population in the United States.
Statistics from the National Institute of Justice show 84 percent of the estimated 2.6 million Native American women in the U.S. will experience violence in their lifetime, and more than half will experience sexual violence. Those numbers align with what is seen in California and in Mendocino County, domestic violence advocates said.
No statistics are available on how many Native American women are missing.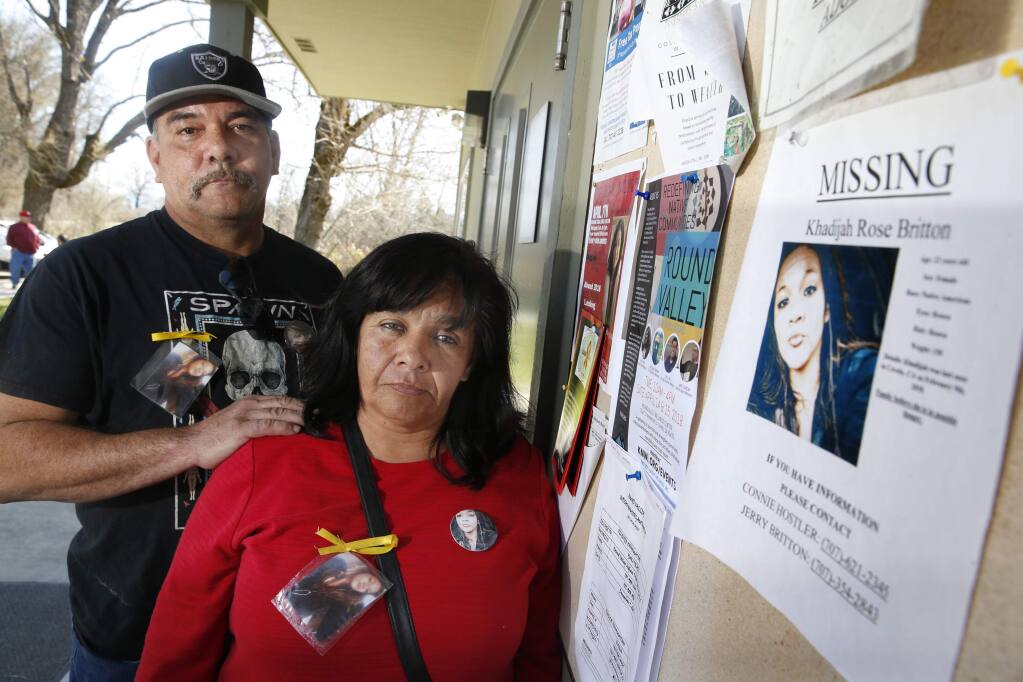 'She loves those blankets'
Khadijah's family members search for her daily, acting on any crumbs of information they receive.
In March, a tip brought her dad Jerry Britton and one of her brothers deep into the snowbound Mendocino National Forest. They were so intent on reaching their destination that when their SUV got stuck in the waist-high snow, they continued on foot.
The tip, it turned out, was bad.
Britton still stays out most nights until well past midnight looking for any sign of his daughter, searching in chicken coops and dilapidated barns. He walks deer trails and hops fences and studies buzzard patterns in the sky, hoping they'll point him to her.
"If you don't go, you don't know," said Khadijah's mother Connie Hostler.
On these walks, he carries a rifle "just in case" and a shovel, which he uses to dig up the shallow graves he comes across more often than he'd like, usually finding beloved pets wrapped in blankets.
One time, he found something wrapped in an Oakland Raiders blanket just like the two he gave Khadijah for Christmas last year.
"She loves those blankets," he said.
It took him a few minutes before he could muster the courage to unwrap it.
It was a dog.
Drug abuse, domestic violence
A 2016 census estimate lists Covelo's population at 1,200. About 17 percent of the town's residents are Native American, descendants of the six neighboring tribes forced into Round Valley in 1863 by white settlers.
More than 41 percent of Covelo residents live below the poverty line, and work is hard to come by for those unwilling to make the hour-plus drive to a larger, neighboring town like Ukiah. The town's current unemployment rate is about 4.5 percent. In 2013, according to the National Congress of American Indians, the most recent year it collected statistics, the Round Valley Indian tribes' unemployment rate was 86 percent. At that time, the state's unemployment rate was under 9 percent.
For decades, the small Mendocino County community has suffered from drug and alcohol abuse.
Native Americans in Mendocino County are more likely to be treated at emergency rooms for overdoses than any other ethnic group, despite making up just 6 percent of the county's population, according to statistics from the California Department of Public Health.
Among Round Valley residents, the drug of choice is methamphetamine, though there has been a steady increase in heroin use over the past few years, said Mendocino County sheriff's Lt. Shannon Barney, the case's lead investigator.