Meet the Women in Conversation speakers

When: Thursday, November 19, 2020 at 6:00 PM
Host, Amy Gutierrez, will be joined by three inspiring local women: Distiller and breast cancer survivor, Tara Jasper; hair and make-up stylist, Vanessa Colombo; and entrepreneur and tea lover, Alison Kilmer.
Plus, Eat The Season with Heather Irwin from Sonoma Magazine's Biteclub and make a seasonal cocktail with Duskie Estes.
Tara Jasper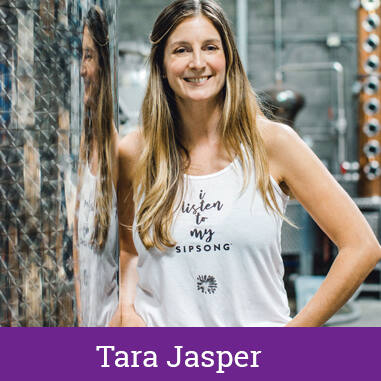 Tara Jasper, Chief Executive Officer at Sipsong Spirits – Physical health, Breast Cancer awareness, and the botanicals that make up Gin
Tara Jasper is a breast cancer survivor and founder of Sipsong Spirits. As a survivor, she knows the value of self-care, and discovered the importance of genetic testing only after she was diagnosed. She now spreads the message far and wide: genetic testing is easily available, affordable, and can play a significant role in preventing a future cancer diagnosis.
Tara grew up here in this flavor-topia. She has always been searching for a way to share Sonoma County with the world. Following her heart all these years led her to create Sipsong. She truly is "Distilling The Moment:" the moment when you taste something you never want to forget, whether it be a cocktail that found just the right balance or the perfect gin and tonic. Sipsong crafts small batch spirits with a focus on gin, intended for the refined palate in search of that moment of pure bliss.
Vanessa Colombo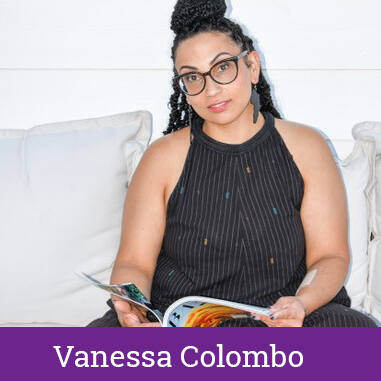 Hair and Make-up Stylist – Natural beauty with fast, easy ways to feel good about yourself
Hairstylist and makeup artist Vanessa Colombo runs her own business in Santa Rosa and has contributed as a hair and makeup specialist on many of the TV shows and movies, including 13 Reasons Why and Wine Country, that have been filmed over the past few years around Sonoma County. As a beauty and entertainment industry professional that has been significantly affected by the pandemic, as well as a fire survivor that lost her home in the 2017 Tubbs fire, Vanessa is no stranger to self-care through difficult times. She specialized in helping people feel good about themselves and embrace their own natural beauty.
Alison Kilmer
AFounder & CEO of Uppercase Tea – Empowering woman through tea!
By blending modern day convenience, English refinement and Eastern Zen, Alison Kilmer has transformed the traditional tea ceremony into a refreshingly civilized timeout for today's busy women.
Tea and women have a powerful history. As an entrepreneur, tea lover and proud supporter of women's rights, Allison started UppercaseTea® as a modern evolution of that history and female spirit.
She just launched a skin care line as well. UppercaseTea® Apothecary, in collaboration with MacArthur Place, is a luxurious bath and body line hand-steeped in organic loos leaf tea, which imparts all the anti-oxidant, anti-aging and anti-inflammatory properties abundant in tea.
Inspired by the Suffragettes and the brave women before us, who united and mobilized over tea, UppercaseTea® is a women-only brand focused on building a powerful sisterhood around tea.
Teacups aloft ladies, let's do this.