Meet the hosts of Women in Conversation

Amy Gutierrez
Amy Gutierrez, aka Amy G., is a Bay Area native who has worked in various aspects of the broadcasting industry for more than two decades. She is currently in her 13th season as the San Francisco Giants' in-game reporter for NBC Sports Bay Area and KNTV. During her tenure with the Giants, Amy has earned eight television Emmy awards and three World Series rings. Amy also serves as a contributing reporter for Giants Pre and Post Game Live.
Amy has become well known in the Bay Area covering a variety of teams including the Oakland A's, San Jose Sharks, Oakland Raiders, San Francisco 49ers, PAC-12 and WCC football and basketball as well as the San Jose SaberCats.
She is the author of Smarty Marty's Got Game, a best-selling children's picture book that teaches kids to love the game by learning to keep score and Smarty Marty's Official Game Day Scorebook, a companion scorebook for baseball fans of all ages. Amy's first pre-teen chapter book, Smarty Marty Steps Up Her Game, was released in 2018.
A Communications major and graduate of UC Davis, Amy boasts a participatory sports resume that includes softball, basketball, volleyball and soccer. She's proud to call Petaluma, California her hometown where she currently resides with her husband and two children.
Duskie Estes
Executive Director of Farm to Pantry
Duskie Estes joined Farm to Pantry as the Executive Director after two decades of dedication to ethical sourcing and advocacy for small farmers in her farm-to-table restaurant, ZAZU Kitchen+Farm and her meat company, Black Pig Meat Co. A graduate of Brown University, Estes's career has included critical acclaim as well as television appearances on Food Network and PBS.
Duskie and her husband, John Stewart, operated ZAZU from 2001 through the spring of 2019, when the restaurant was lost due to the flooding of the Russian River. ZAZU was named a TOP 10 best new restaurant and was listed for multiple years in the San Francisco Chronicle's TOP 100 restaurants. It was included in the San Francisco Michelin Guide for over a decade and rated TOP 50 restaurants in the Bay Area by San Francisco Magazine. Estes & Stewart received the Rising Star Chef Awards for Sustainability, Slow Food Snail Awards, and they were crowned King and Queen of Pork at the Grand Cochon at Aspen Food & Wine, making Estes the first woman to earn that title. Their meat company specializes in ethically-raised pigs sourced directly from small farms and uses the entire animal 'snout to tail.' Black Pig coppa and prosciutto won Good Food Awards in 2017 and 2019.
Prior to her move to Sonoma County, Estes worked with Tom Douglas at his acclaimed Seattle restaurants: Palace Kitchen, Etta's Seafood, and the Dahlia Lounge. During her two-year tenure as chef of Palace Kitchen, she was voted Seattle City Search's Best Chef. Under her leadership, Palace Kitchen was rated by Gourmet magazine as one of the top five Seattle restaurants and in the nation's top 50 restaurants. With Tom Douglas, she co-authored Seattle Kitchen, which received the James Beard Award in 2001.
Earlier in her career, Estes worked in a variety of mission-driven roles, including positions at Share Our Strength and the White House. At Share our Strength, she organized and led a direct service program for chefs in the hunger relief, now known as Cooking Matters. She also ran the kitchen at Glide Memorial in San Francisco serving up to 3,000 people a day. At the White House, she was an intern working on Hillary's healthcare bill in the Clinton Administration. Last year, She also cycled 300 miles for No Kid Hungry with Chef's Cycle to raise 2 million dollars with 275 other chefs.
Estes's work has been featured in The New York Times, Wall Street Journal, Gourmet, Food & Wine, Rolling Stone, Sunset, Wine Spectator, Bon Appetit, Art Culinaire, San Francisco Chronicle, Travel + Leisure, Elle (Japan & Mexico), Luxury, LA Times, Zagat, Michelin and more. Duskie and John have been featured on the cover of Wine Spectator and in a California Commercial with Thomas Keller, Doug Keane, Suzanne Goin, and Guy Fieri.
No stranger to television, Estes was selected to compete on Food Network's Next Iron Chef, seasons 3 and 5 and serves as a judge on Food Network's Guy's Grocery Games. She and Stewart have been featured on Food Network's Diners, Drive-Ins & Dives, as well as numerous PBS shows.
Estes and Stewart have two daughters, Brydie (born 2001) and Mackenzie (born 2002), who inspired the name for their farm, MacBryde Farm. On their farm, they raise rabbits, chickens, ducks, sheep, pigs, and goats.
She is thrilled to take her career back in the direction of fighting food insecurity, especially at the exact time when it is needed most. Gleaning with Farm to Pantry feels like everybody wins. First and foremost it gets the most nutrient rich foods to those who need it. It helps farmers not waste during this food distribution and labor breakdown we are in right now.
Heather Irwin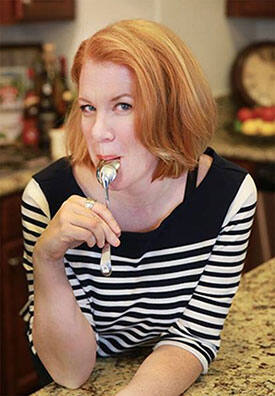 Heather Irwin is dining editor for Sonoma Magazine and founder of BiteClub, an irreverent food blog that foists a fork at the local dining scene.
The only foods she fears are olives, lima beans and peas. She also runs a non-profit , Sonoma Family Meal, that has served more than 400,000 chef-made meals to Sonoma County residents.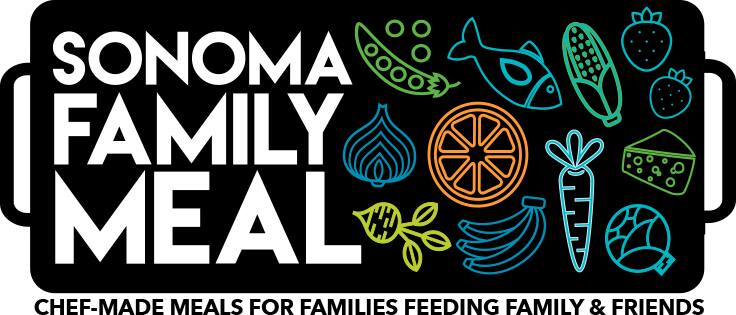 .